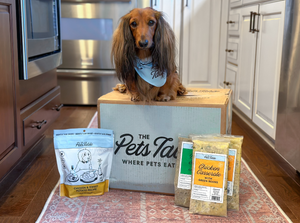 Mike and I (Steph) have loved ordering HelloFresh meal kits over the years. While we absolutely love cooking from scratch, sometimes we have no time to get to the grocery store. Between growing DJANGO, our USA dog accessories and apparel small business, being parents to two toddlers, and taking care of our adorable longhaired dachshund, Django, there's truly no time to spare these days!
I was thrilled when I heard HelloFresh was launching a new premium fresh dog food delivery brand. The Pets Table, a subscription-based service offering premium fresh and air-dried dog food recipes, officially became available to customers in late May of this year. We have a ton of experience with high quality fresh dog food brands and are always on the lookout for a new and healthy option for Django.
We ordered The Pets Table for Django in early August and have been watching him spin for joy over the meals ever since our first box arrived at our front door. Here is our review of The Pets Table based on our experience feeding the fresh dog food recipes to our sausage dog this summer. Since we're new customers, we'll be updating this article over the coming months as we continue to feed The Pets Table to Django.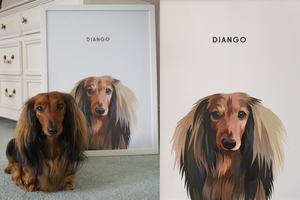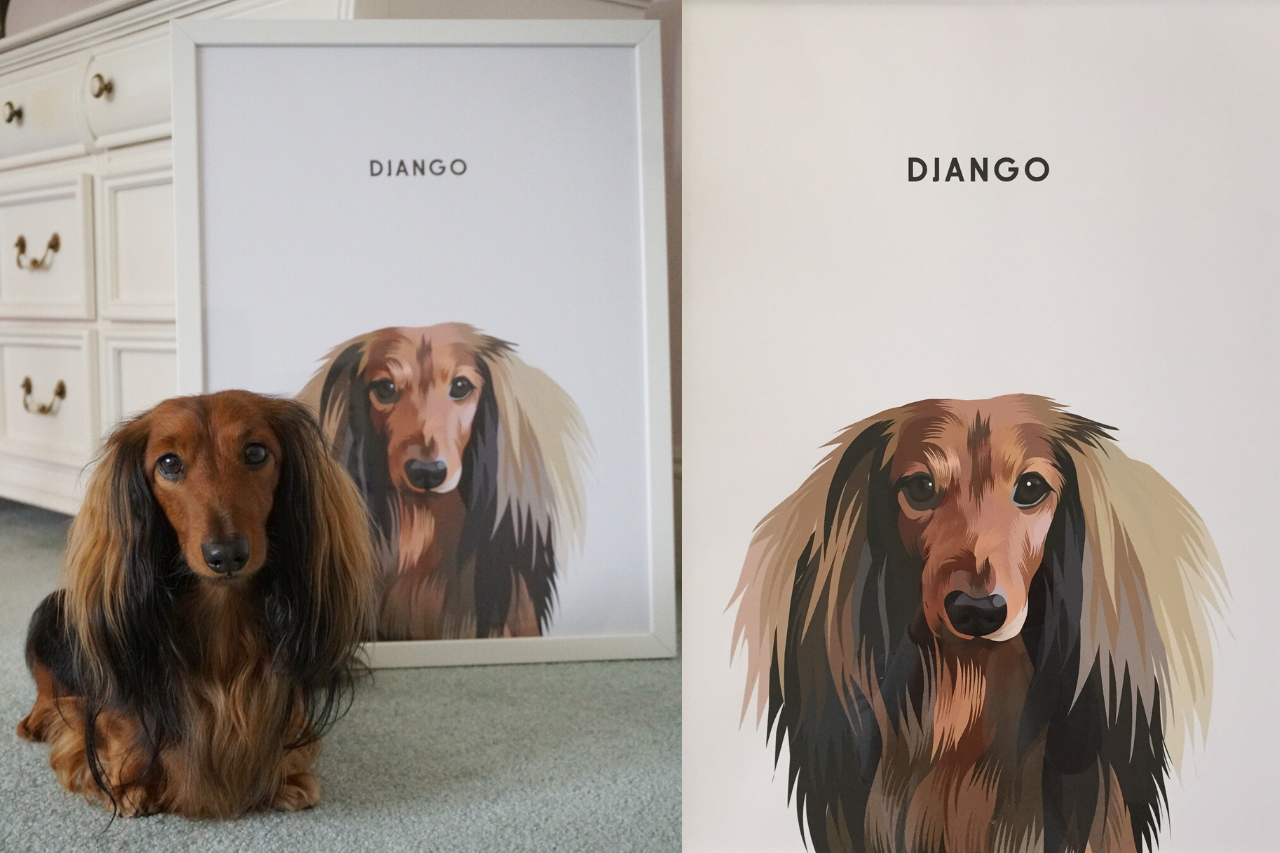 We're a small team of dog lovers that have a not-so-small obsession with our four-legged family. Do you also treat your dog like a child? Take him or her everywhere with you? Have a gazillion-and-one photos of him or her on your phone?
If this sounds like you, we found the pawfect gifts for you and your family. In this DJANGO Dog Blog article, we round up the best custom pet gifts and personalized dog products for dog lovers. We include the top custom pet portraits, custom pet blankets, and even custom pet socks! Scroll for the most epic and high quality custom pet products that you'll want to order today.
We here at DJANGO take pride in designing durable, stylish, and incredibly comfortable harnesses that can be worn by dogs small and large. As of mid 2023, we have two beautiful and unique dog harness designs, the Adventure Dog Harness and the Tahoe No Pull Dog Harness. Dogs of all breeds and sizes can and do wear both harness styles, but there are a few key differences between the two designs that you may want to consider before ordering.
In this DJANGO Dog Blog article, we highlight the key differences between the Adventure Dog Harness and the Tahoe No Pull Dog Harness. Which DJANGO dog harness is best for your dog? Which harness will best fit your needs? Which harness will best fit your dog based on his or her unique measurements and body shape?