9 Human Foods That Can Kill Your Dog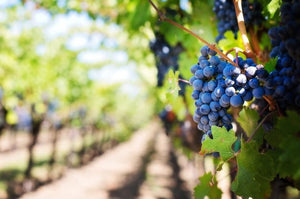 Next time you are casually munching on one of these foods, make sure you don't drop even a crumb. The following 9 foods can be highly toxic to dogs.
1. Chocolate
Chocolate contains caffeine and theobromine, two ingredients that can be lethal to dogs. Symptoms associated with chocolate poisoning include vomiting and abdominal pains. The darker the chocolate, the more dangerous it is. Both milk and white chocolate have lower levels of toxins than dark chocolate, but all three kinds can be dangerous for pets.
2. Grapes and Raisins
Although small in size, just one grape or raisin can poison dogs and cause sudden kidney failure.
3. Onion and Garlic
Onions and garlic contain thiosulphate which is toxic to dogs and cats. Ingestion of these foods often leads to red blood cell damage, a condition which can be fatal.
4. Coffee & Caffeine
Like chocolate, coffee and caffeine contain methylxanthines which are dangerous for dogs. When ingested by pets, methylxanthines can lead to panting, hyperactivity, heart arrhythmia, tremors, seizures and even death.
5. Dairy
Similar to lactose-intolerant people, dogs do not contain enough lactose enzymes that help break down lactose in milk and other dairy products. For this reason, ingesting dairy can lead to an upset stomach, abdominal pain and even diarrhea.
6. Coconut and Coconut Water
Coconut contains a lot of oils which can upset a pet's stomach. Coconut water in particular contains high levels of potassium. Excess potassium in dogs can prevent their heart from functioning normally and ultimately lead to death if not treated immediately.
7. Macadamia Nuts
When ingested, macadamia nuts can lead to lethargy, fever, vomiting and tremors in dogs.
8. Xylitol
Xylitol, a sugar alcohol used as a sweetener, is most commonly found in sugar-free gums and is often fatal for dogs. Dogs that have ingested xylitol have experienced a significant loss in blood pressure, resulting in weakness, collapse and seizures. Ingestion of xylitol can also lead to liver failure in pups.
9. Alcohol
According to the ASPCA Animal Poison Control Center, alcohol ingestion by dogs can lead to "vomiting, diarrhea, decreased coordination, central nervous system depression, difficulty breathing, tremors, abnormal blood acidity, coma and even death."
Leave a comment
Comments will be approved before showing up.